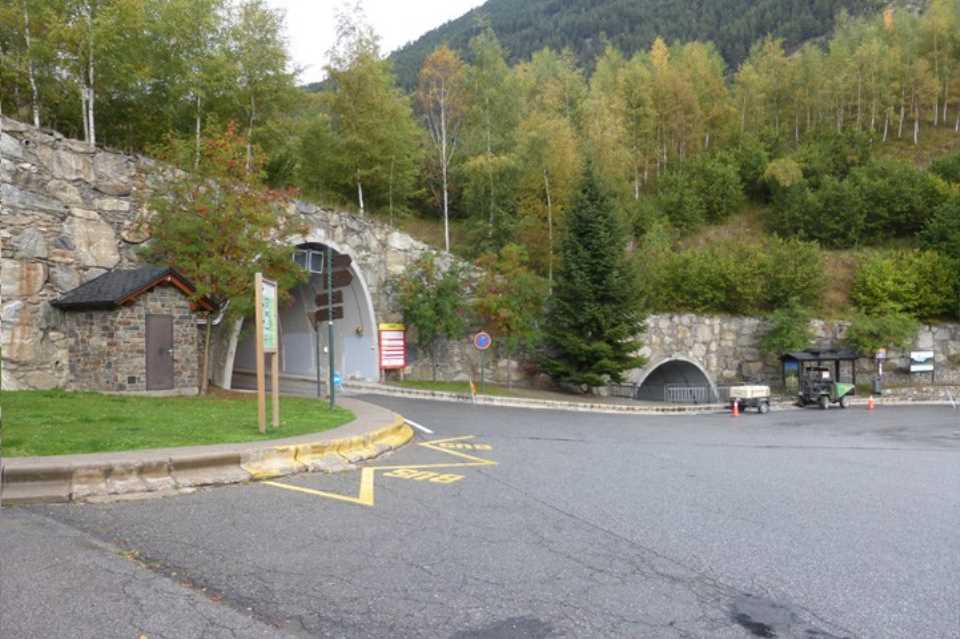 The Arinsal dike's tunnels were built in two phases. The first associated construction of the Arinsal dike built urgently occur after the Fonts avalanche during the month of February 1996. The second phase was completed in 2002, so in 2013 the tunnels had more than 10 years without any type of maintenance work, as could see some degraded areas, together with specially affected by humidity, presence of drips and flows permanent water.
The work done consists of a set of actions improvement the three Arinsal dike's tunnels, which can be summarized as follows:
Jobs healthy, cleaning, replacement and/or sealing all joints showing signs of degradation and/or modification of each of the three tunnels studied.
Implementation of a drainage system for the collection and disposal of surface water by running gutter,longitudinal buried pipe and manholes along the left bank area of tunnel number 3.
Placing a layer of asphalt pavements to protect the tunnels 1 and 3.
Leveling the concrete slab of the tunnel 2, to prevent the formation of projections of water.
Painted tunnel heads.
Treatment of slopes in the mouths of the tunnel number 3.
Replacement of the road signs in two specific areas in disrepair.
In terms of functionality of the tunnels, we can say that the tunnels 1 and 3 are passable, while the tunnel 2 is passage of the river water.