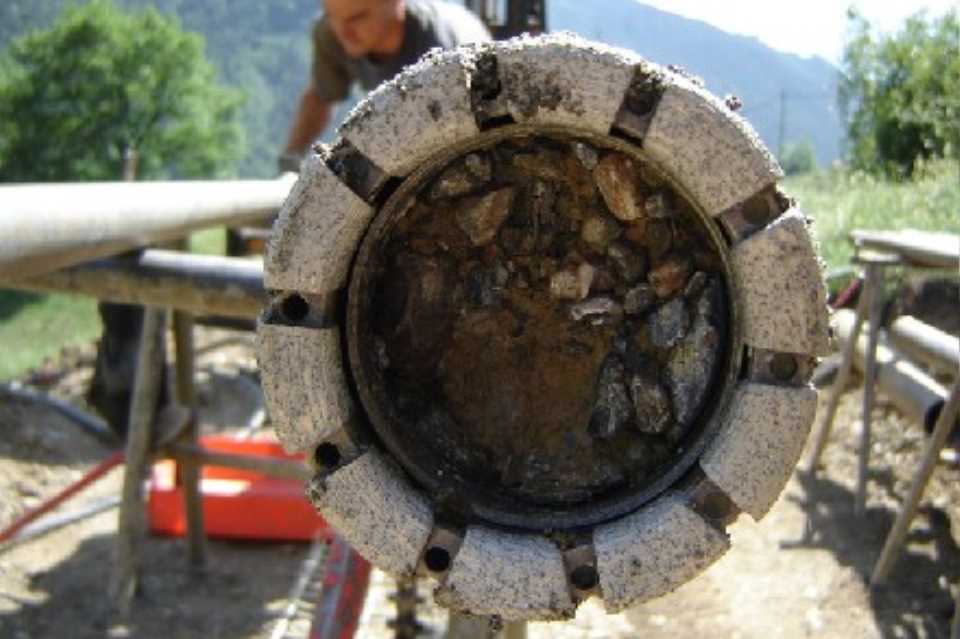 Corresponds to some parcels totaling 25,000 m2, bordering on the south by lands of Casa Tonissó and MI Government, on the east by the C / Escalls and the Verge of Meritxell clinic, on the north by the main road No. 3 and the river Valira North and west by the school and urbanization Ermengol Sant Sant Ermengol. It is located between elevations 1105 m and 1040 m, approximately Lambert coordinates: x = 533850-534100, y = 23800-241000.
The area has a very important topographical diversity, from rocky slope very important (especially in the parts situated below the college Sant Ermengol) to very flat areas such as parking Falgueró with intermediate slope sites (mainly in Andorra la Vella).
This is the geological and geotechnical report prior to the urbanization of the land in question, it should be a tool that will serve for a geological and geotechnical knowledge very detailed and all parcel.la to plan your estate. It includes the construction of buildings higher dimensions in the lower and closer to existing roads and housing of small dimensioneslas upper reaches.
Once they are defined to build infrastructure and location, shall be the final geological and geotechnical study. Although, in principle, does not provide for implementation of new geotechnical investigation, they can not be ruled out and will depend on the buildings or infrastructure to build.
Technical data of interest
There has been a very extensive survey campaign based on mechanical examinations, plus a detailed field observations and structural analysis of the joints that section the rock mass.
The survey consisted of 41 mechanical drilling vertical rotation with continued recovery of witness, research lengths between 8 m and 20 m, distributed fairly evenly throughout the area. Also 22 trials were conducted "in situ" SPT penetration rate for the establishment of the bearing capacity of soils. 28 tubes were also installed to control piezometric water table. Also samples were collected for laboratory testing of both soils (8 of them unchanged) and witnesses rock (19 samples). The tests performed were as follows:
(I) Floors:
Atterberg Limits
Particle size
Density dry and wet density
Sulphate content
Organic matter content
(II) Rock:
Natural Density
Simple Compression
Franklin (load)
Cerchar (abrasive index)
Plate thin mineralogical analysis
Soluble in acidic sulphates and total content of sulfur